Company of Good Fellowship
The Company of Good (COG) Fellowship Programme is back and more exciting than before! As a future Fellow, you will be following in the footsteps of 185 graduates from the last 5 intakes. You can expect your journeys to culminate in becoming Corporate Purpose practitioners, joining the ever-growing and purpose-driven community of COG Fellows.
Programme Details:
The newly revamped Fellowship is an intense and exciting 12-week programme designed to nurture Corporate Purpose practitioners across the Commercial and Public Service sectors, as well as Institutes of Higher Learning. You will have a strong grasp of the why, what and how of purposeful ecosystems which would enable you to spearhead change to support your organisation in articulating and activating purpose.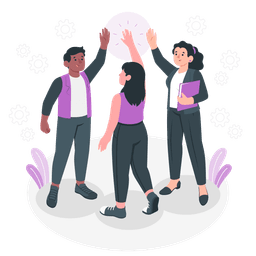 The Art of Activating Purpose
Capability building to enable your organisation to articulate and activate purpose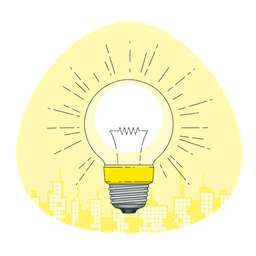 Simulations & Learning Journeys
Experiential learning to understand the need for change and what success should look like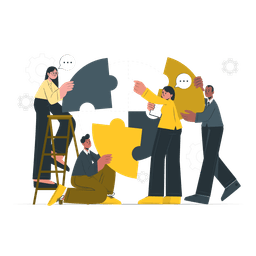 Transformational Leadership Coaching
Profiling and coaching to unlock your ability to be innovative and transformational leader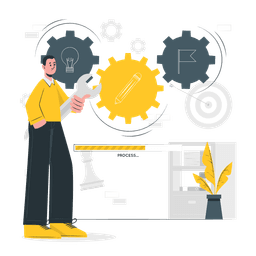 Purpose-Driven Action Project with Mentoring
An action project that is in line with the intended purpose of your organisation
The application deadline for Intake 6 is on 15 January 2024. Finalised dates will be shared with successful applicants.
Application Fee and Intake:
The 3-month programme at $2,000* offers two intakes each year: March to May and September to November. Applications open in October and May respectively*. Any subsidies may be considered on a case-by-case basis.
*Please note that the programme fee will be invoiced directly to your organisation and dates are subject to change. 
Join Fellowship Intake 6 Now!
Alumni
Andrew Tan, The Shiok Collective
Bao Ningyu, KPMG Services Pte. Ltd.
Cassandra Poon, Ksubaka Pte Ltd
Cathy Chia, The Fullerton Heritage
Christian Rahnsch, Big Heroes Limited
Clarice Chan, ICON+ Ptd Ltd
Dorothy Ng, Swire Pacific Offshore Operations (Pte) Ltd
Elle Yeow, Shell Eastern Petroleum Pte Ltd
Farhan Firdaus, Agrivo International Ltd
Flora Ow, Ministry of Finance
Henry Ang, Nippon Paint (Singapore) Co. Pte Ltd
Ho Shyn Yee, Expedia Inc.
Ivy Choo, Changi Airport Group (S) Pte Ltd
Jack Yu, Goshen Art Gallery LLP
Janan Kwek, GobblerShop
Jasmine Tan, Boustead Singapore Limited
Joyce Siew, Marina Bay Sands
Kathleen Reen, Twitter Asia Pacific
Kelvin Lum, Twitter Asia Pacific
Ken Cheng, Mayer Marketing Pte Ltd
Khor Hwai Lin, Infineon Technologies Asia Pacific Pte Ltd
Komala Murugiah, Alpha Development Partnership Limited
Lee Li Jen, Fullerton Health
Leon Toh, Damson Capital
Low Zhennan, S. J. Low Bros & Co Pte Ltd
Mohd Abdul Muhaimin Ong Sarah, Citi Singapore
Neo Kwok Siang, FoodXervices Inc Pte Ltd
Peh Zhengyang, D'Elegance
Pratibha Kurnool, Cognizant Technology Solutions Asia Pacific Pte Ltd
Roshith Rajan, Sodexo
Sam Verrelst, Dredging International Asia Pacific Pte Ltd - DEME GROUP
Selena Chong, Singapore Post Ltd
Sharon Eng, Maybank
Susan Ferroa, Mediacorp
Tan Lek Hwa, Mediacorp
Tay Jiawei, Keppel Corporation Ltd
Thio Chin Wui, Shell Eastern Petroleum Pte Ltd
Valeria Sadovykh, PwC Singapore PricewaterhouseCoopers LLP
Adalia Tan, DBS Bank
Adeel Safdar, KPMG in Singapore
Airam Ferrer, IKEA Southeast Asia
Andrew Pang, Lavaworks Pte Ltd
Angela Lim, Play Toys Pte Ltd
Benjamin Chua, Spic & Span
Bernard Chong, Magic Leap
Brian Lim, Feng Ming Construction
Chew Li Zhen, Fossil Singapore Pte Ltd
Clara Koh, Vriens & Partners
Colyn Chua, Jardine Matheson Group of Companies
Corinne Lim, Cognizant
Elizabeth Tan, SP Group
Grace Low, Greenpac (S) Pte Ltd
Jason Chuei, Expedia
Jeanette Juay, Deloitte Singapore
Joshua Goh, Ceris Media Pte Ltd
Lam Lai Leng, Hitachi Aqua-Tech Engineering Pte Ltd
Lee Ningyi, Frasers Property
Lloyd Wee, Yusen Logistics (Singapore) Pte Ltd
Marc Goh, Design Prodigy Pte Ltd
Marissa Lum, GIC
Michelle Wong, Shopee Singapore Pte Ltd
Ng Bao Qi, Bulgari South Asian Operations Pte Ltd
Phua Hui Chun, Building and Construction Authority
Poon Chor Yi, MSD Intl GmbH (Singapore branch)
Robin Pho, Right People Group of Companies
Samantha Wong, Nirvana Memorial Garden Pte Ltd
Sharmin Foo, Dymon Asia Capital (Singapore) Pte Ltd
Stella Wong, Building and Construction Authority
Tom Tan, Rio Tinto Singapore Holdings Pte Ltd
Tracy Lowe, The Patina, Capitol Singapore
Usha Pillai, Credit Suisse Singapore
Vicnan Pannirselvam, Uber
Adeline Pang, SLS Bearings (S) Pte Ltd
Adriana Escano, ABRY Pte. Ltd.
Agnes Ting, Neo Group Limited
Alice Chiu, Johnson & Johnson Pte Ltd
Ashton Yap, Fullerton Health Foundation
Audrey Liew, South East Community Development Council
Bernard Chan, IronSupperClub Pte Ltd
Felicia Hu, Assembled Private Limited
Gary Hong, Autobahn Motors (S) Pte Ltd
Grace Chua, Experian
James Wu, Preschool Market Pte Ltd
Jerome Lau, Splash Productions Pte Ltd
Jiayun Fang, Shiseido Asia Pacific
Jill Phillips, Changi Airport Group (S) Pte Ltd
Jingjie Lim, Tote Board
Jinny Poon, The LEGO Group
Julia Bensily, Prime Structures Engineering Pte Ltd
Kelly Chung, Sembcorp Industries
Madhurya Manohar, Ishk Tolaram Foundation
Marcus Loh, Tableau Software
Marie Gauthier, PwC Singapore
Michelle Per, UBS Singapore
Niyati Pingali, Shell Companies in Singapore
Panneer Selvam, Ernst & Young Solutions LLP
Prasakthi d/o Allagoo, State Courts, Singapore
Priscilla Pusey, J.P. Morgan
Rachel Wu, Aviva Asia Pte Ltd
Russ Neu, Social Collider
Sandhya Aswani, Ishk Tolaram Foundation
Sapna Kewalramani, KRF LTD
Sarah Anderson, Aberdeen Standard Investments
Selene Liu, Pontiac Land
Shannon Kong, Expedia Group
Shuk Weng Kan, State Courts, Singapore
Yang Hyeon Jeong, MSD International GmbH (Singapore)
Adam Chee, Institute of Systems Science
Akshdeep Jain, BHP Billiton Marketing Asia Pte Ltd
Alexander Ho, Shell Eastern Petroleum (Pte) Ltd
Amanda Ang, Twitter Asia Pacific
Anna Nguyen, Amazon Asia-Pacific Holdings Pte Ltd
Apriani Kartika, Prudential Assurance Company Singapore
Banupriya Meyalagan, PwC Singapore
Carolyn Yeo, Standard Chartered Bank (Singapore) Limited
Cecilia Sankaran, The Regent Singapore
Cheryl Ong, Invisalign Singapore Pte Ltd
Cheryl Wee, North West Community Development Council
Colin Wee, Group ONE Holdings Pte Ltd (ONE Championship)
Damien Tee, Solace Services
Derrick Tan, Speco Singapore Pte Ltd
Donovan Tan, LOUPE Singapore
Elaine Goh, BT Singapore Pte Ltd
Eunice Teo, Tong Eng Group
Gerald Tan, Timeliss Pte Ltd
Gwendolyn Cheong, Cold Storage Singapore (1983) Pte Ltd
Hidekatu Shigekawa, H.A.M Creations Pte Ltd
Jamilah M Salleh, Maybank Singapore Limited
Jasmine Koh, Philip Morris Singapore
Jesher Loi, Ya Kun International Pte Ltd
Jessica Cheong, imPAct@Hong Lim Green
Jimmy Ong, Citi Singapore
John Le Tissier, Amazon Web Services (Amazon)
Kathleen Chin, Ernst & Young Solutions LLP
Kelvin Ong, Micrographics Data Pte Ltd
Michael Lee, Hustle and Bustle
Michelle Lim, Make the Change Pte Ltd
Nicole Pauh, Shell Companies in Singapore
Oscar Postma, The Regent Singapore
Samuel Tan, Jardines MINDSET
Seah Kah Howe, Seah Kim Cheok Construction Co. (Pte) Ltd
Sheryl Koh, Manulife Singapore
Shirley Lim, Fullerton Health Foundation
Sparsh Deep Singh, BHP Billiton Marketing Asia Pte Ltd
Walter Oh, Boxgreen Pte Ltd
Wang En Yeow, Singtel
Yvonne Siow, Essilor Vision Foundation
Amanda Cheng, Starbucks Coffee Singapore Pte Ltd
Asriel Tan, Pacific Synergy Pte Ltd
Beatrice Lau, Shopee Pte Ltd
Camy Tong, Norddeutsche Landsbank Girozentrale
Cheryl Chew, Thales Solutions Asia Pte Ltd
Craig Houliston, NielsenIQ
Cynthia Chia, Boston Scientific Asia Pacific
Daniel Chong, Singapore Exchange Limited
David Sakti, BHP Billiton Marketing Asia Pte Ltd
David Toh, Ebenex Pte Ltd
Denise Ong, Givaudan Singapore Pte Ltd
Denise Teo, Birds of Paradise Gelato Boutique
Elysia Goh, CapitaLand
Fayy Lim, Xiao Fei , Thong Siek Global
Francis Chan, Titanium Law Chambers LLC
Gabriel Ng, Worldwide Hotels Pte Ltd
Gayathiri Thevaraju, People's Association
Grace Chew, OneSight EssilorLuxottica Foundation
Huijia Phua, Skillseed Pte Ltd
Isabella Oh, Unilever
Jeremy Teo, Kids Haven Pte Ltd
Mandes Sim, GIC
Maria Ho, Singapore Exchange Limited
Megan Fernandes, Prudential Singapore
Miruna Ranjan, Singapore Sports Council
Pin Yi Lee, Nature Landscapes Pte Ltd
Qi Ni Lee, Sodexo Singapore Pte Ltd
Ryan Lim, Rio Tinto Singapore Holdings Pte Ltd
Sau Ho Chin, Singapore Pools Pte Ltd
Seri Johari, State Courts
Sharon Ho, Hoya Medical Singapore Pte Ltd
Shiyun Wan, PPRO Pte Ltd
Sylvia Phua, GIC
Valerie Goh, Gojek
Yanling Tan, North West Community Development Council
Gallery