How businesses such as Jardine Matheson and Fullerton Hotels build on their purpose to become multipliers of good
This article was originally published on Southern China Morning Post.
Businesses are joining the drive to make a positive impact on the communities in which they operate. Today, more than 2,000 companies in Singapore are a part of the National Volunteer & Philanthropy Centre's (NVPC's) Company of Good network, which engages organisations in rethinking their role in society and supports them to do good strategically, sustainably and impactfully.
One such company is Jardine Matheson, which advocates mental health and wellness through its registered charity Mindset, based in both Singapore and Hong Kong. "Jardine is one of the biggest private sector employers in the region, and has that sense of responsibility, ownership and mission to drive change," says Andrew Wong, chairman of Mindset Hong Kong.
Established by Jardine employees in Hong Kong in 2002, Mindset is among the first organisations in Asia to address and champion mental health issues in the corporate environment.
Another Company of Good is The Fullerton Hotels and Resorts, which gives back through outreach and mentorship initiatives benefiting young people, the elderly and those in need. "Caring for the community is at the heart of what we do," says Gino Tan, country general manager of The Fullerton Hotels and Resorts. "We also value the unique history and culture of the locations in which we operate – which is why heritage, arts and culture form a key part of our sustainability efforts."
Being a Company of Good also helps build a network that can be leveraged into fuelling further impactful endeavours. "It enables us to connect with like-minded organisations to learn from their experiences, at the same time sharing our own experiences in doing good," he says.
In 2022, Mindset Hong Kong worked with Hong Kong Land to launch Mindbrew, a social enterprise and pop-up coffee shop which trained 25 people in recovery as baristas, serving close to 2,600 customers. "In turn, the community gets to understand a little bit more about mental health," says Wong.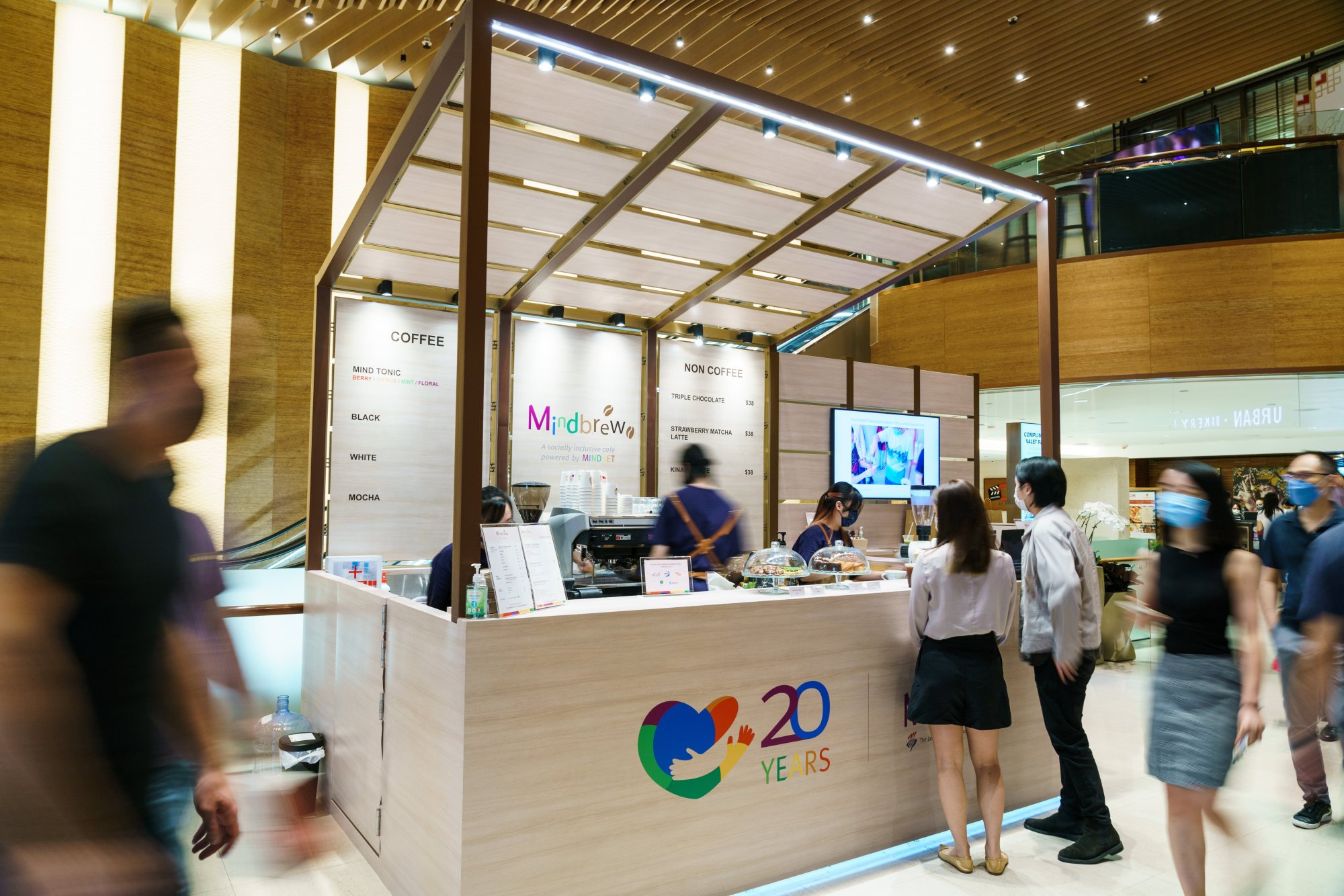 In 2022, Mindset Hong Kong launched Mindbrew, a pop-up coffee shop in Central that trained and provided job opportunities to people recovering from mental health conditions. Photo: Mindset
Last year, both Mindset and Fullerton Hotels and Resorts were named by NVPC as Champions of Good, a national recognition initiative for organisations that are exemplary in doing good and also multipliers in engaging partners and stakeholders on a collaborative journey.
Corporate responsibility and purpose towards people
Expanding its operations to Singapore in 2011, Mindset's major initiatives include the Mindset Learning Hub in collaboration with the Singapore Association of Mental Health (SAMH), which works to help people recovering from mental health conditions reintegrate into society. Since 2016, the organisation has mentored and trained 640 individuals and offered 430 job placements.
"Mental health is invisible – when somebody is suffering, he or she looks just like you and I," says Mindset Singapore chief executive Jeffery Tan.
"When you uncover that, you then have to grapple with the issue of stigma, which blocks the ability of the individual to be reintegrated back into the community. That awareness and education is what we've been working on at the group level," he adds.
With Mindset, being able to leverage the stakeholder ecosystem of a larger firm such as Jardine Matheson can result in wide-scale positive change, making an impact on individual employees, their families and friends, company stakeholders and the community at large. Employees involved are able to directly promote awareness about mental health issues among friends and family.
Similarly, at Fullerton, employees are also directly engaged in executing initiatives, from food donation drives to conducting culinary workshops for primary school students. "Our commitment has helped to build a sense of collective responsibility among our employees, enabling them to find even more meaning and purpose in their work," says Gino Tan.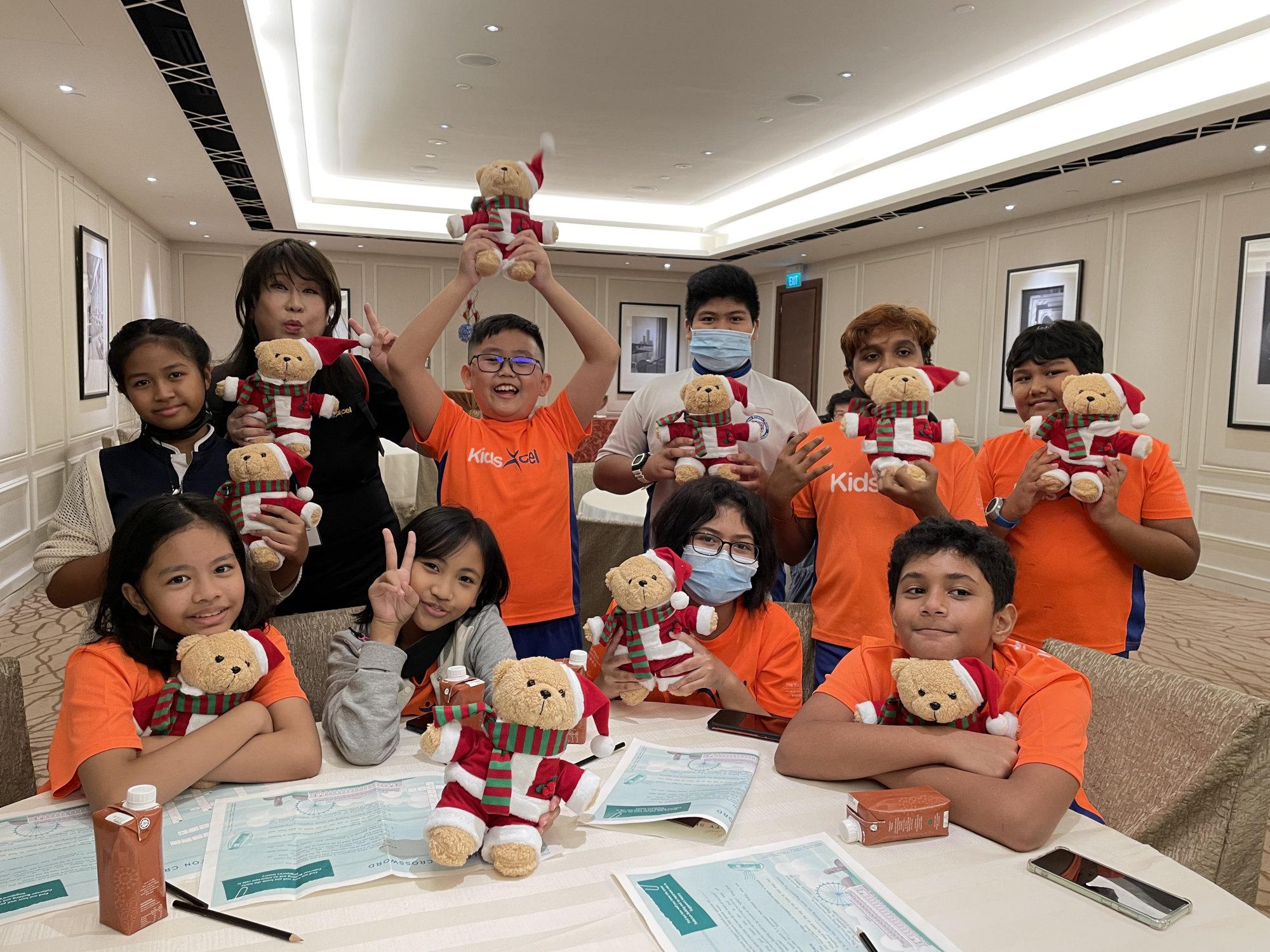 The Fullerton group supports under-resourced primary-level students through tutoring and coding programmes. Photo: The Fullerton Hotels and Resorts
Different communities, different needs
With locations in Singapore, Hong Kong and Sydney, The Fullerton Hotels and Resorts is able to direct its attention to multiple stakeholder communities, as well as a range of impact areas.
"We define our key beneficiaries on each property's positioning, to cover as many segments of the community as possible," says Gino Tan. For example, in Singapore and Sydney, the properties are housed in heritage buildings, with a strong focus on culture conservation. In Hong Kong, The Fullerton Ocean Park Hotel is a new-build oceanfront luxury resort, so it celebrates the cultural heritage of the Southside together with biodiversity and marine life education. One of its initiatives is the launch of Coral Reefstoration, Hong Kong's first joint collaboration for coral restoration created in partnership with Ocean Park and Archireef.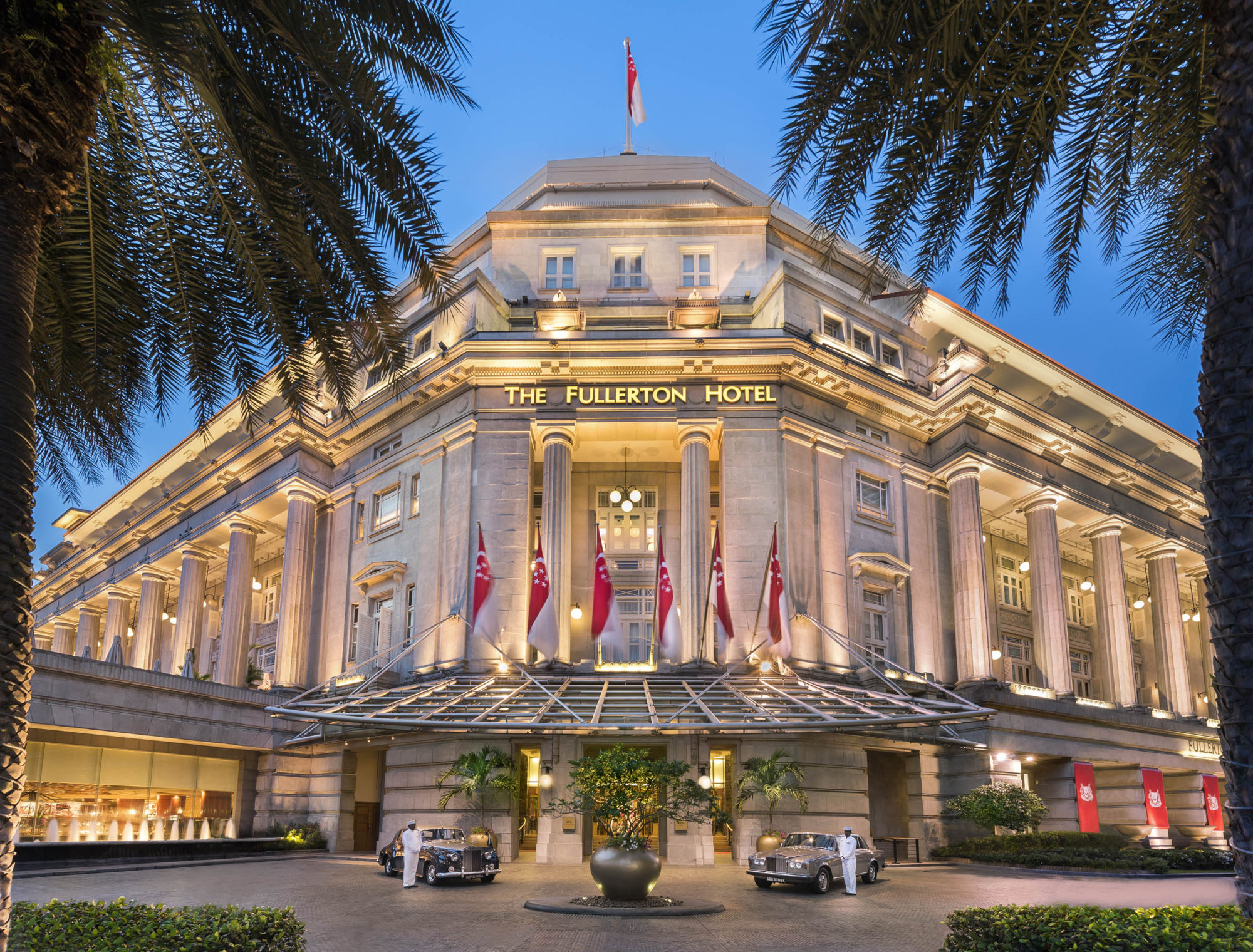 The Fullerton Hotel in Singapore is housed in a heritage building, and focuses its efforts on culture conservation. Photo: The Fullerton Hotels and Resorts
In Singapore in particular, the Fullerton group has set key goals for its Sustainability Vision 2030, with pillars that involve green innovative design, community engagement and reducing the use of plastic. It also works with social enterprise Viva Kids in the e-KidsExcel@Nee Soon programme, offering academic enrichment to under-resourced primary-level students through tutoring sessions, coding workshops and Fullerton Academy programmes. The latter include culinary workshops taught by Fullerton chefs, as well as farm excursions and heritage tours.

By implementing unique programmes that fit into an overarching corporate environmental, social and governance (ESG) framework across its different markets, the group's properties are able to "share best practices in corporate social responsibility, arts and culture, and heritage with each other," according to Gino Tan. "We constantly look out for opportunities to collaborate that will create the most value for the communities that we operate in."
Likewise, Mindset has learned that a 'one-size-fits-all' approach across different markets isn't realistic if the organisation hopes to be accepted by local communities – in other words, a social licence to operate. "While there's some [cultural] similarity, Hong Kong is a very different community with its own set of requirements versus the community here in Singapore. There's a need to localise," says Jeffery Tan.
Collaboration across markets to share resources while also learning and improving from each other is a necessity. For instance, Mindset Singapore offers the Jardine Ambassador Programme, where employees sign up for a two-year commitment to coach and work with people recovering from mental health conditions. For the past two years, the same ambassadorship was paused in Hong Kong, but will soon return. "We are learning from what Singapore does and prepared to re-establish that programme with a bit of evolution towards exactly what the local differences are," says Wong.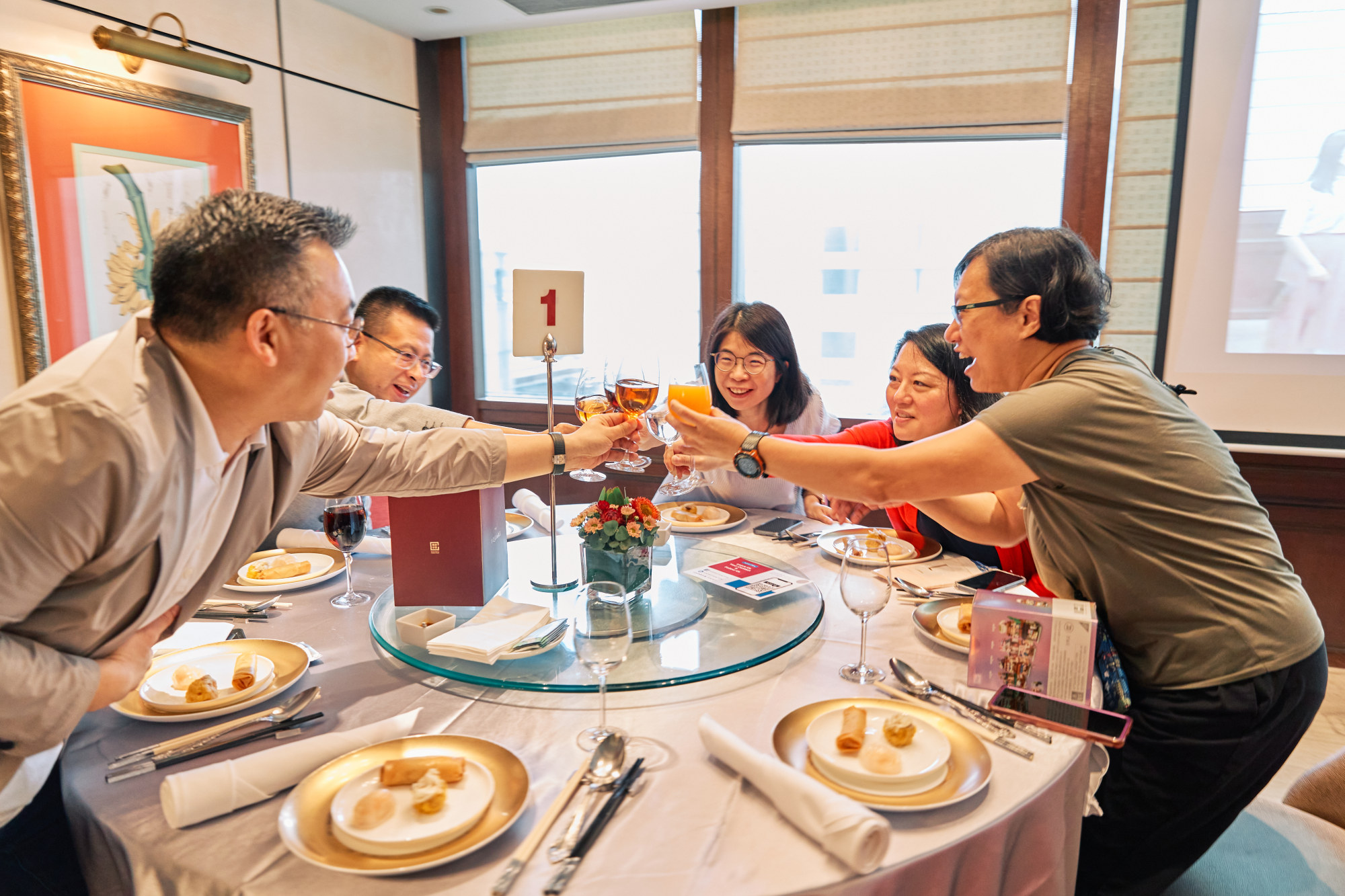 Many Jardine Ambassadors make lifelong connections with their mentees during their time in the coaching programme, and celebrate with reunions. Photo: Mindset
An ongoing journey
Jeffery Tan believes every business can start its journey of purpose, no matter its scale. "Like with sustainability, each one of us will start on this journey, from wherever we are. As long as you start and you have your priorities, it's a continuing process," he says. "Because even for us as a large corporation, we are continually learning from one another."
Gino Tan agrees: "Working with NVPC ​​has given us the confidence of knowing that we are on the right track, and that the initiatives strategic to our business values and purpose have created a visible impact."
Recently, NVPC announced a new Company of Good strategy and recognition model, through which companies are invited to join the corporate purpose movement to contribute to society by making improvements in the impact areas of "people," "society," "governance," "environment" and "economic."
Jardine Matheson MINDSET, Fullerton Hotels & Resorts